1957 - 1966 Perry Mason - Raymond Burr/ Barbara Hale/Willam Hopper
The D.A. Paul Drake drove a 1965 Corvette roadster

1960 - 1964 Route 66 - Martin Milner/George Maharis/Glenn Corbett
Jewel Blue 1961 Corvette, 1963 Corvette, 1964 Corvette

1964 - 1972 Bewitched - Elizabeth Montgomery/Dick York/Dick Sargent/David White
Larry Tate had a 1967, 1968 and later a 1972 Corvette. Occasionally you saw a new Corvette
on background streets. The show was sponsored by Chevy and supplied cars from
the Chevrolet Motor Division. The show now airs on the Screen Gems Network.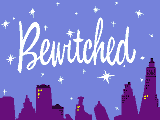 1965 - 1970 Get Smart - Don Adams/Barbara Feldon/Ed Platt
In the 5th season Max drove a Gold 1970 Corvette

1967 - 1968 The Second Hundred Years - Monte Markham/Arthur O'Connell
Luke drove a 1968 Corvette and there were occasional Corvettes in the background

1973 - 1974 The Magician - Bill Bixby
Anthony Blake drove a 1973 and then a 1974 White Corvette Coupe


TV Guide cover story and Bixby at the wheel of "Spirit 1"
1975 Rich Man, Poor Man - Peter Straus/Nick Nolte/Susan Blakely/Bill Bixby
Bill Bixby drove a 1958 Corvette

1982 - 1993 Cheers - Ted Danson/Shelley Long/Woody Harrelson/Kelsey Grammer
Sam Malone's Red 1967 427 Corvette coupe

1983 - 1986 Hardcastle & McCormick - Brian Keith/Daniel Hugh-Kelly
Daytona Blue 1964 Corvette roadster

1983 - 1987 The A Team - George Peppard/Dirk Benedict/Mr. T
White 1984 Corvette

1984-1986 Riptide - Perry King/Joe Penny
Roman Red 1958 Corvette

1984 - 1989 Miami Vice - Don Johnson/Phillip Michael Thomas
Black pseudo-Ferrari Daytona replica (Corvette chassis)

1985 - 1987 Stingray - Nick Mancuso
Nick Mancuso
Black 1965 Corvette coupe

1990 - 2000 Beverly Hills 90210 - Jennie Garth/Tori Spelling/Ian Ziering
Steve Sanders drove a Black C-4 Convertible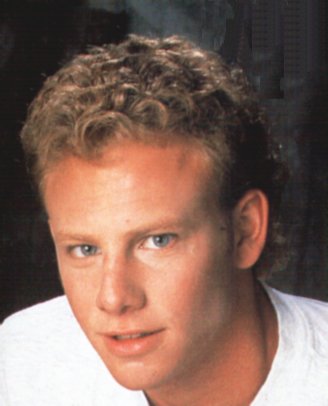 1993 Route 66 - James Wilder/Dan Cortese
Roman Red with White coves 1961 Corvette

1995 - present JAG - David James Elliott/Catherine Bell/John M. Jackson
Harm drove a 1968 and a Red 1969 roadster and Mac had a Magnetic Red C-5 convertible


Mac (Catherine Bell) behind the wheel of her C-5
Seen any Vettes on TV? Have information we may have missed or pictures?
Email me